Displacement
5.204 cm³ (317.57 cu in)
Max. Power
640 CV (470 kW) @ 8.000 rpm
Top Speed
km/h >325 (mph > 202)
Acceleration
0-100 km/h (MPH 0-62) in 2.9 s
Displacement
5.204 cm³ (317.57 cu in)
Max. Power
640 CV (470 kW) @ 8.000 rpm
Top Speed
km/h >325 (mph > 202)
Acceleration
0-100 km/h (MPH 0-62) in 2.9 s
Exterior
The Huracán EVO introduces refined aerodynamic solutions while remaining true to the design philosophy that is the hallmark of Lamborghini.
The front bumper adopts unmistakable Lamborghini Y-shape stylistic elements, hood lines inspired by the Countach, skirt air intakes reminiscent of the Murciélago, and central high-mounted exhaust tailpipes that recall the highest-performance Lamborghini models of the past.
New features include 20-inch Aesir rims and new Ad Personam colors for the bodywork.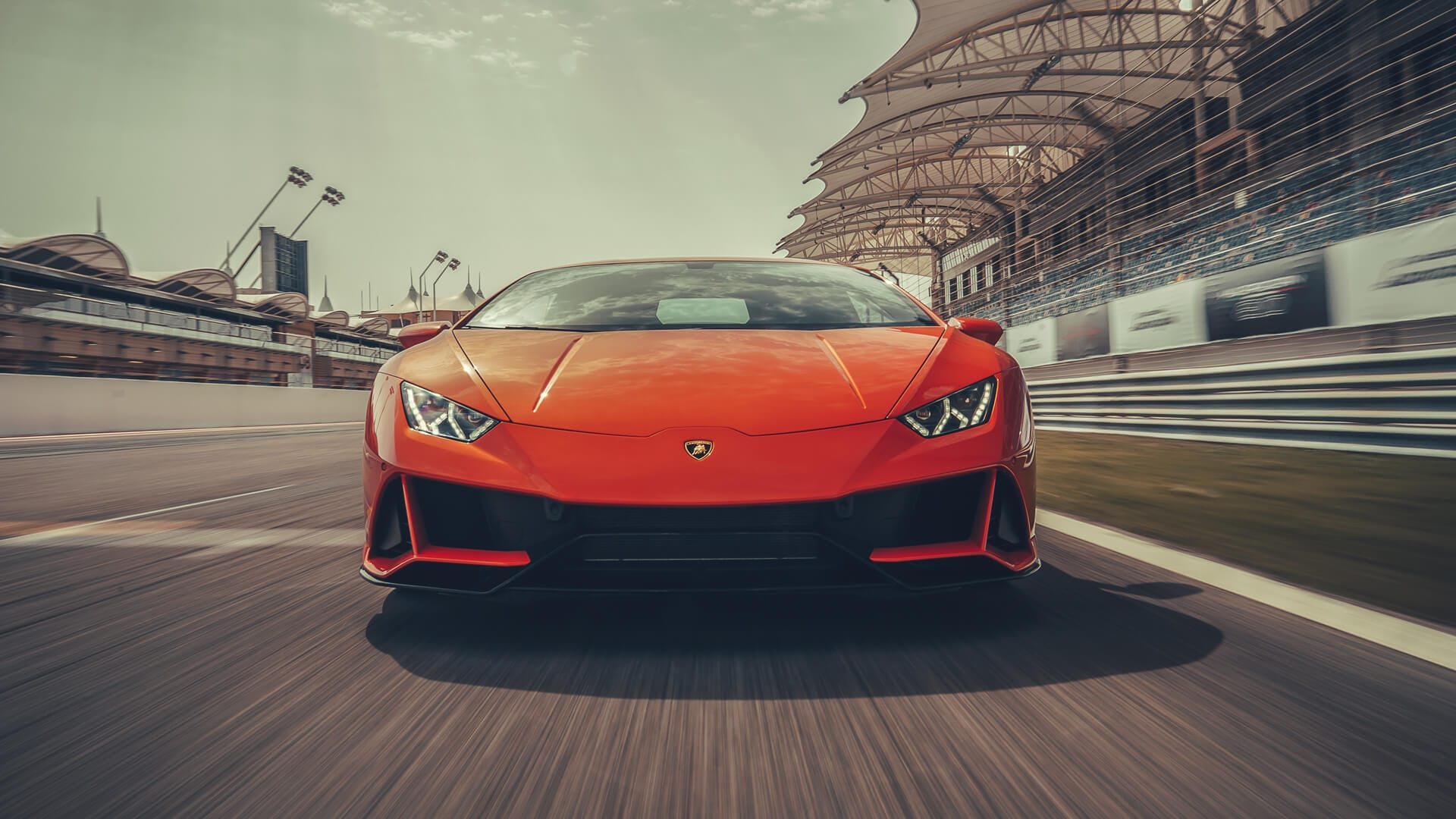 Interior
The passenger compartment features a cutting-edge 8.4-inch touchscreen system in the center console, from which the vehicle and entertainment functions are controlled. Exclusive interior finishes reflect authentic Italian design and feature the highest quality materials, with upholstery available in leather, Alcantara and—for the first time—Carbon Skin®, an innovative carbon-fiber material available exclusively from Lamborghini.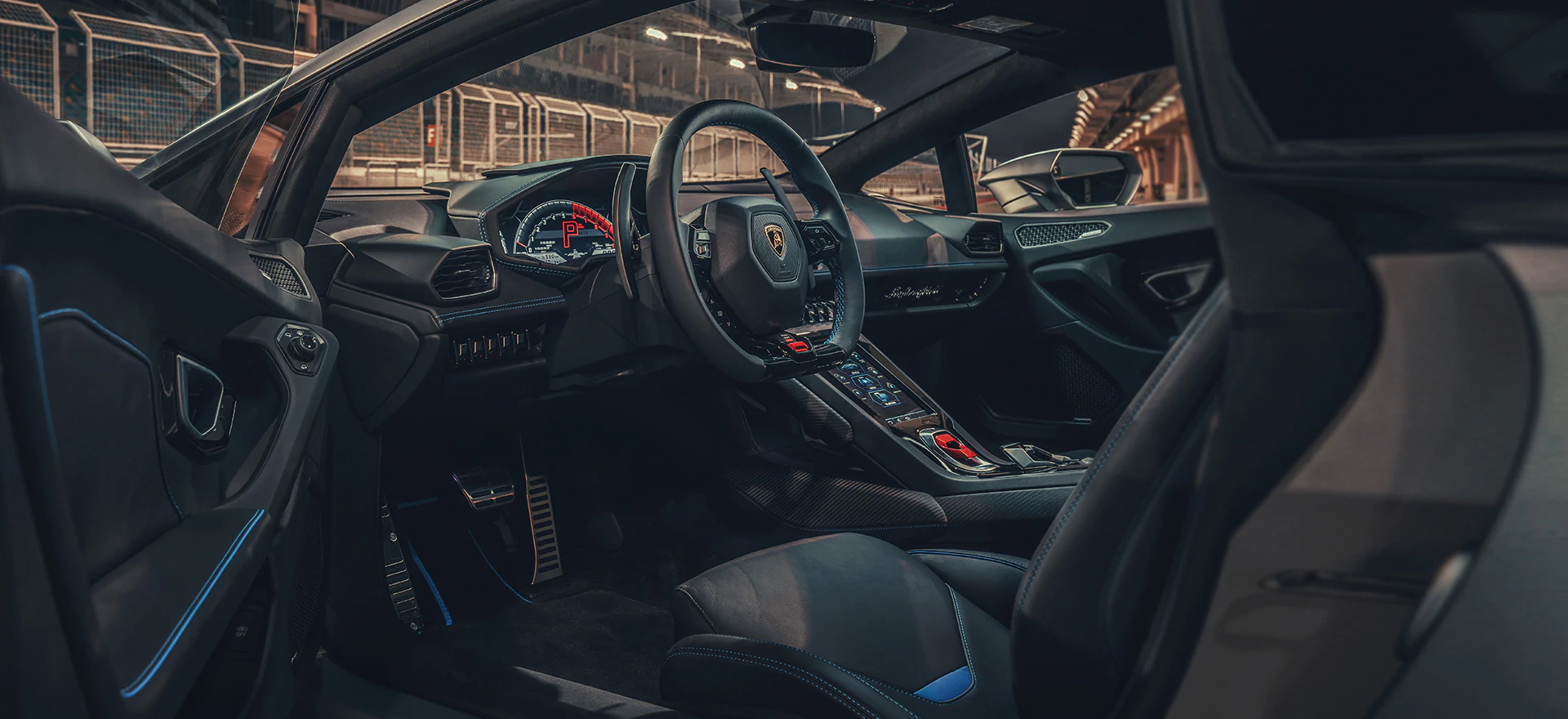 Amplify every day
Enter your information so we can contact you with more information about the Huracán EVO.
Feel the engine
Listen and feel the heart of the Huracán EVO while you fill this form. Best experience with Headphones